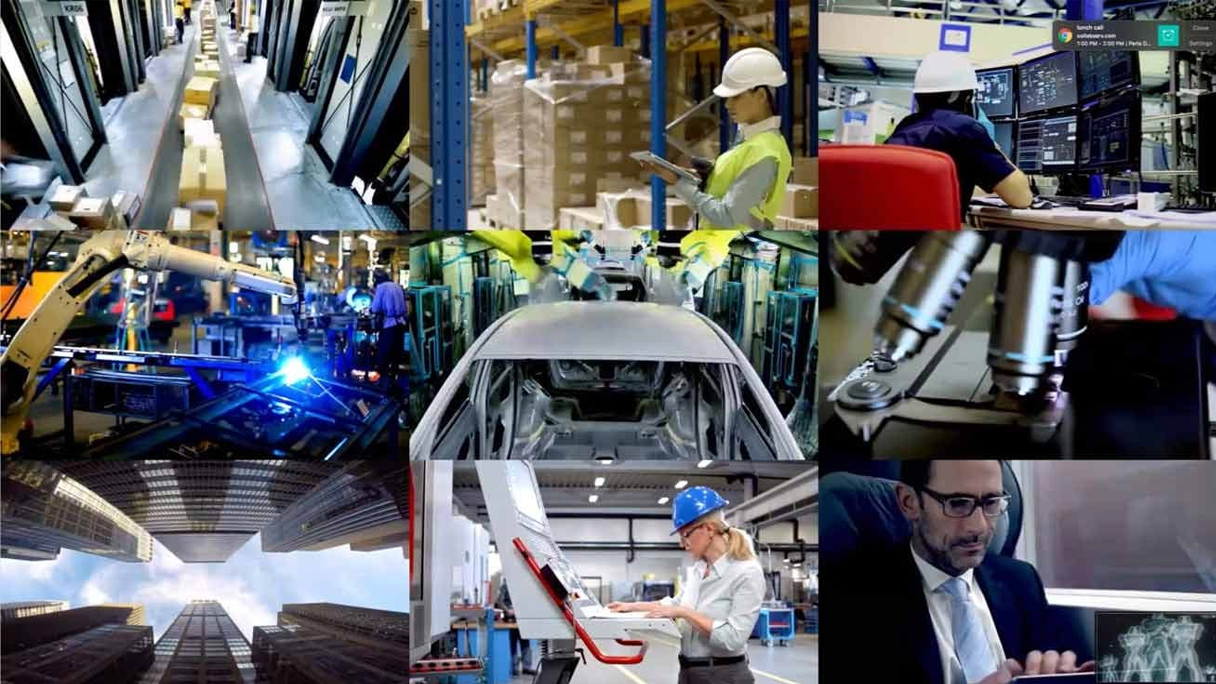 How
Raptakos
, Brett &
Co.Ltd
transformed their IT infrastructure and improved response time dramatically! 
About

 the client

Raptakos, Brett & Co.Ltd has served the medical profession globally with a wide range of high-quality healthcare products for nearly nine decades. Raptakos, Brett & Co. Ltd. was established in 1930 by two great visionaries – Mr A.Raptakos & Mr W.H.Brett, with the mission of serving the nutritional needs of people. Over the past eight decades, the company has consistently grown and acquired a well-earned reputation for serving the medical profession and patients with a portfolio of innovative products.  

The manufacturing facilities are in Thane, Roha, Karad & Chennai, complying with WHO GMP Certifications and other international standards. The company believes in excellent quality control, quality assurance, and well-regulated production practices.  


Executive Summary
Projected to grow dynamically, both in India & internationally. the company has established itself as a force to reckon with. In recent times, the organization encountered new challenges in their IT infrastructure. To overcome these challenges, Pentagon identified the pain points and proposed changes by offering expert solutions & support.  
The system required an upgrade considering the slow data processing of the SAP application running on the IBM Power System. The recommendation included IBM Power 9 server to manage intensive workloads & the implementation of SAP technical services 

Client Requirement:
The existing IT infrastructure did not deliver the best outcomes, and the overall performance was compromised. These incompetent systems couldn't manage big data. 

 

The client was running the SAP application on an outdated version of IBM Power Systems and wanted to replace it with the latest version. 

 

The condition also included that all the applications in the future should be able to run on Linux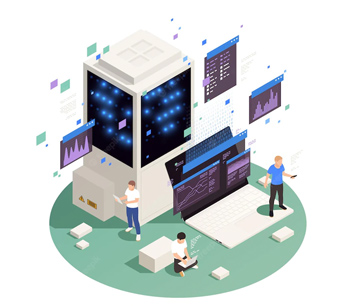 Infrastructural Restructuring Suggestions:
Pentagon recommended Raptakos, Brett & Co.Ltd to refurbish the existing IT infra. Switching to IBM Power 9 RISC server delivers control over massive workloads and achieves better response time for effective data management. 

 

Furthermore, IBM Power System S922 server with all I/O configurations was used to fasten the processes. Also, PowerVM, which supports multiple operating environments on a single system, was implemented. 

 

Due to high volumes of data, IBM tape library, Tape-based data storage for powerful modern data protection was installed in the system. SAP technical migration services were added in as well. 

 
Solution Proposed by Pentagon:
Pentagon System and Services, along with the client's team, conducted an extensive infrastructure assessment, including the study of current IT infrastructure and the solutions that can be proposed for growth and gain in productivity. 
Power 9 is a series of high-end, enterprise-level servers that deliver high-performance computing (HPC), speed, and bandwidth for heavy workloads. These servers assisted in managing heavy workloads. RISC (reduced instruction set computer) is a microprocessor designed to perform a smaller number of types of computer instructions to operate at a higher speed. 

 

Pentagon recommended implementing PowerVM for better results considering data management. With PowerVM virtualisation solutions, the organisation can consolidate many applications and servers, fully virtualise its system resources, and provide a more flexible, dynamic IT infrastructure. In other words, Power Systems with PowerVM deliver the benefits of virtualisation without limits. 

 

PowerVM also offers a secure and resilient virtualisation environment built on the advanced RAS (reliability, availability, and serviceability) features. Moreover, it provides extreme scalability and leadership performance based on the outstanding Power processors. PowerVM helps Deliver services with superior economics by consolidating virtualised workloads.

 

IBM tape library is an easy way to deliver fast access to data, improve security and provide long-term retention at a lower cost than disk solutions. For better results and deployment of data, it is an asset to the infrastructure considering our client's needs.  

 

As recently updated applications are compatible with AIX, all the current operating system's data was moved to the system. This functional system switch is not only cost-effective for the organisation but also lowers the required transaction time. 

 

Linux on IBM would run on the AIX operating system. Its strengths include unparalleled resiliency, encryption everywhere, high utilisation, and extreme scalability, which was an absolute advantage for the organisation. 

After thoroughly reviewing all the systems, Pentagon educated the clients on the modifications and obtained their input. 

After thoroughly reviewing all the systems, Pentagon educated the clients on the modifications and obtained their input. 

 

After thoroughly reviewing all the systems, Pentagon educated the clients on the modifications and obtained their input.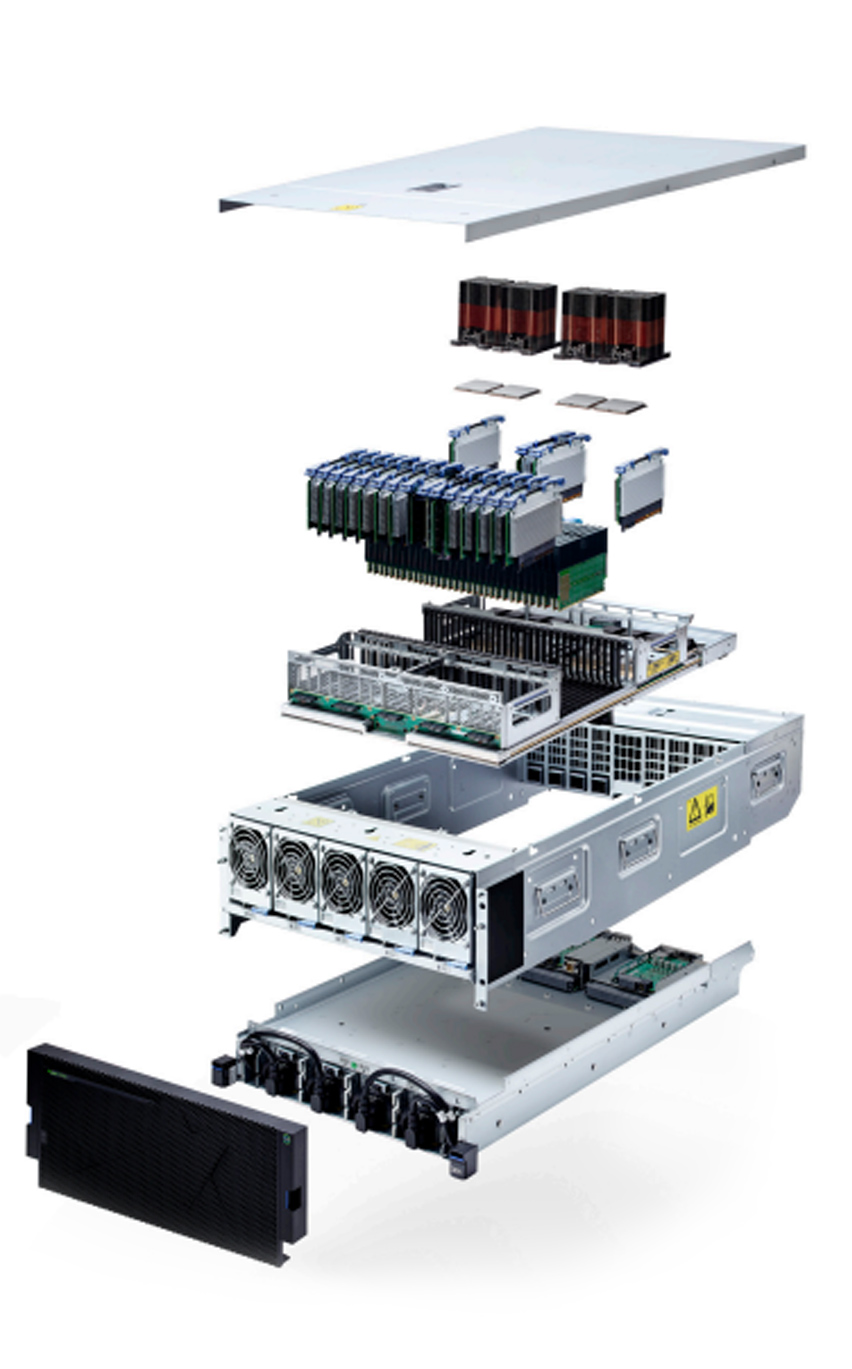 Business challenges and needs:
Pentagon rectified the challenges Raptakos, Brett & Co.Ltd faced and recommended the IBM Power system and storage to replace the slow and incompetent system. On the other hand, old data was moved to a new operating system using SAP technical migration services. The AIX operating system is compatible with running Linux as it can cater to the client's needs. 

Services offering summary:
Pentagon provided the client with managed service support for Linux, Power9, PowerVM, AIX Operating system, IBM Tape library, and SAP technical migration. These services were recommended only after thorough research by the Pentagon team.  
 With the application of these services, the organisation has saved costs incurred during implementation and migration. Moreover, it led to zero downtime of infrastructure in the application of the migration process. It took around three months for the evaluation and implementation process. Pentagon's proactive assistance identifies needs based on the client's current infrastructure.  

IBM Services Used:
IBM Power9 is a series of high-end enterprise-level servers designed for reliability and security. Its infrastructure is constructed to crush the most data-intensive workloads while protecting the business. 

 

PowerVM delivers services built for the cloud by automating the deployment of virtual machines (VMs) storage. Optimising and utilisation of server and storage resources to control cost and boost return on investment (ROI). 

 

Tape-based data storage solutions from IBM offer powerful data protection capabilities. 

 
About Pentagon System and Services Pvt Ltd:
Over the last 25+ years, Pentagon has been a leading solution provider & extensively operates across India & Singapore. We provide innovative IT solutions, IT infrastructure management services, server & storage virtualization technologies, facility management services, and AMCs. Established more than two decades ago, we cater to over 1200+ Enterprises and SMEs with highly experienced teams for sales, consultants, and a vast pool of skilled engineers supporting their mission-critical environments, which cover multi-vendor, multi-platform infrastructure.     
Primarily in the western region of India, Pentagon is consistently a strong partner & is simultaneously boosting its services across the nation. Pentagon has a dedicated Cloud Business Unit, skilled across multiple vendors and Multi-Cloud Practice with over 10+ Years of experience and 350+ customers on just Cloud services & certified Resources/Experts for Managed Services.  

HQ - Mumbai
501, Pramukh Plaza, Cardinal Gracious Marg,
Chakala, Andheri (E), Mumbai - 400 099.
ISO 9001 : 2015 
ISO 27001: 2013