Probus Insurance is one of the prominent Insurance Broker , customarily from the retail clients paired along with its Pan India presence and balanced with the finest blend of Life and Non-Life Insurance business.


Executive Summary
Probus Insurance is one of the renowned Insurance Broker in India who offers insurance online for car, bike, health, travel, life, commercial vehicle, home, etc. The mission of Probus Insurance is to offer clients the best consulting and insurance services.
PROBUS INSURANCE is looking for Endpoint backup solution for 35 users and each having over 900 Gigabytes of data backup which includes pdf file, images, videos, text files, Excel, Documents, Presentation files etc.
By looking to the challenges faced by Probus Insurance scenario we suggested the Cloudberry Endpoint solution which will integrate with AWS S3 storage.

Current Challenge's faced by the Customer.
To find an efficient endpoint backup solution for all the users.
Concerns regarding the failure of the on-premises hardware which can lead to a major data loss.
Endpoint solution with cost effective mechanism.
High availability. Ease of management and centralization of data
A scalable backup infrastructure which protects and keep the data securely.

Amazon Web Services Infrastructural Services Used
Key Management Services
CloudWatch
Amazon S3 Standard Storage
CloudTrail
Identity Access Management
About Customer.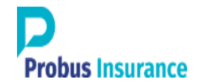 Probus Insurance is one of the renowned Insurance Broker in India, owing to its manifold progression and distinct lines of business it has ventured over the past years.
With the rapid growth in the online Insurance Industry, the Company entered the online space to leverage its network and experience in the offline market to a next level through the medium of mobile app and online portal.
Probus Insurance empower their customers to make smart financial decisions and ensure that they get the best deal possible.

The Solution Offered
As per the challenges faced by the customer, Customer wanted a solution which can:

Setup efficient daily backup
Endpoint management of data
Perform an easy restore operation.
Need to maintain RPO is 24 hours and RTO will depend on data size (approx. 900 GB per user)
Backup should need scalability demands where data generated from the user and data which are backup are real time and incremental.
Lifecycle management where old data should keep in archive.

To overcome the challenges faced by the customer we have proposed a Cloudberry Endpoint solution for all the users.
Cloudberry and AWS joint solution provides the customer with centralized monitoring, management of its backups, and dedicated support.
Cloudberry tool will secure by encrypting the data using KMS.
Organization can restrict the storage capacity for users.
Customer is also flexible to maintain the number of version of files as per need.
Backup plan can be schedule by user manually or automatically using scheduling features in Cloudberry.
Firstly, we have configured the policy as a full backup and then a daily incremental backup of data to S3.
Data which is older than 6 months will be transition to Glacier to minimize the cost for old data.
While the data is primarily stored in the Mumbai region, we used cross region replication to replicate the data in Singapore region so that data can be retrieved in case of regional failure.
We ran the consistency check in cloudberry tool once the backup is being done to check the integrity of the data.
We have successfully performed a drill operation for data restoration using Cloudberry tool to check RTO and RPO as well as integrity of the data is being restored. Data restoration can be performed immediately as Amazon S3 provides leverage features to store the data with High Availability and Durability.
Pentagon team has provided managed services and also enabled monitoring services like CloudWatch for checking the data backup and restore transactions, configured alerts for data size limitation in S3, assisting in data backup and restoration operations as well as setting up Disaster Recovery for high availability.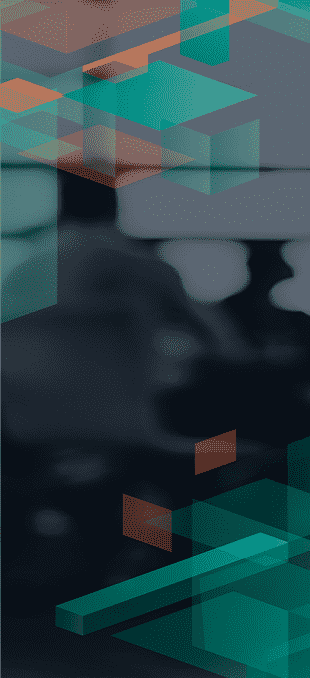 Third party Tool:
Cloudberry Backup (MSP 360)

Project Start Date: 01/01/2020

Project End Date: 05/06/2020

The Benefits
High availability: The customer now has their user's intellectual data stored in a cloud platform service, thus avoiding data loss by any users or infrastructure failure. Also due to cross region replication data will be highly available in different region and can be recovered even if one region goes down.
Free up IT resources: The customer has minimized the use of hardware by keeping data at one location in the cloud which can be restored any time.
Security: The data stored in cloud is highly secure. By using encryption mechanisms like KMS to encrypt and secure data at rest as well in transit. The customer will not have to worry about data compromise.
Centralized Data Management: The Cloudberry Console can manage the data in centralized manner which helps the customer to manage the backup architecture and check for failures or success of backup as well as restoration.
Reduced Capital Expenditure: No longer need to procure additional hardware/enterprise software for centralizing/transferring of data. Also, by transition of old data in archive we reduce capital cost on old data.
About Pentagon System and Services Pvt Ltd
Pentagon System and Services Pvt Ltd, is a leading Infrastructure service provider and System Integrator with presence across India and Singapore.
Established more than two decades ago, we cater to over 1200+ Enterprises and SMEs with highly experienced teams for sales, consultants and a vast pool of skilled engineers supporting their mission critical environments which covers multi-vendor, multi-platform infrastructure.
We are an advanced tier Consulting Partners with Amazon Web Services and are also a certified Solution Provider. We server more than 100 plus customers across segment and vertical with our expertise on cloud platform.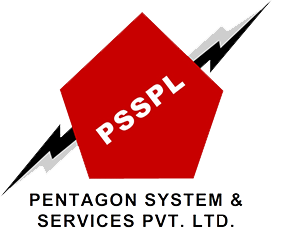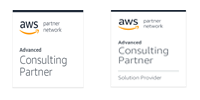 HQ - Mumbai
501, Pramukh Plaza, Cardinal Gracious Marg,
Chakala, Andheri (E), Mumbai - 400 099.
ISO 9001 : 2015 
ISO 27001: 2013