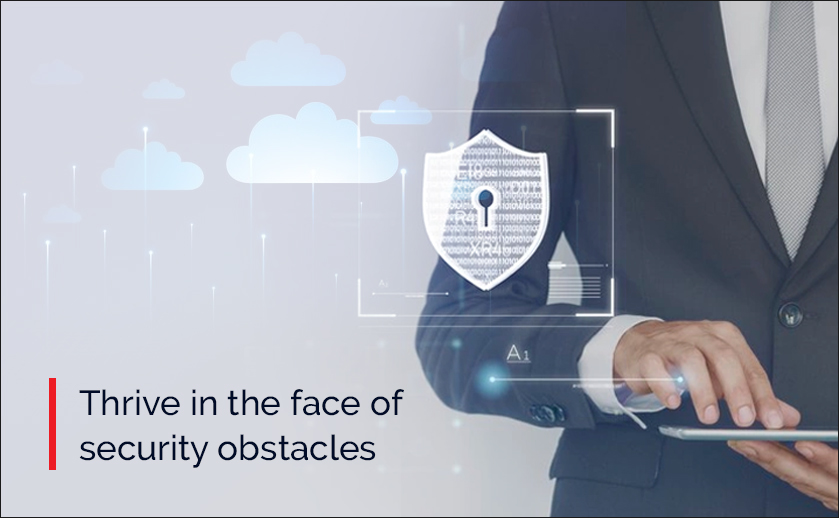 IBM Storwize is a secure data storage solution for businesses. This blog talks about the measures an organization should take to secure their data storage and how IBM Storwize is a suitable solution.
As a huge amount of an organization's data is stored both on-premise and on cloud, its integrity is threatened by many factors, both external and internal. They include attacks from cyber criminals and organized crime groups, malicious inside parties, or even employee carelessness. If these threats weren't enough, accidental corruptions and natural disasters like fires and floods too, can result in a data loss.
Thus, it is imperative for every organization to implement adequate physical and technical measures to secure their data storage systems.
Let us have a look at some of these measures –
Restrict physical access to the storage system
One of the worst threats is a malicious third party gaining unauthorized access to your storage system and tampering with it. Make sure that your on-premise data center is guarded either by a security guard or a CCTV monitoring system.
As far as possible, restrict the access to only authorized personnel and control it through biometric authentication to minimize the risk of physical breach.
Keep an eye on the data movement
Keeping a track of user access and normal data movement will help you quickly detect any suspicious behavior. This will enable you to take prompt action against the anomaly and prevent any possible data breach. There are several softwares that analyze user behavior to help you in this endeavor.
Encrypt your data
Encrypt your sensitive data for mitigating the damage in case of a successful data breach. Any malicious party will be unable to use it, provided you have implemented an effective key management system. However, doing so is not an easy task and requires a lot of time and effort.
The IBM Storwize family of entry storage systems come standard with a software-based encryption for the added layer of security. They are a powerful storage system for modern organizations, who want to leverage their data assets for maximum profits.
Contact us for more information on how the IBM Storwize family can help  your business.