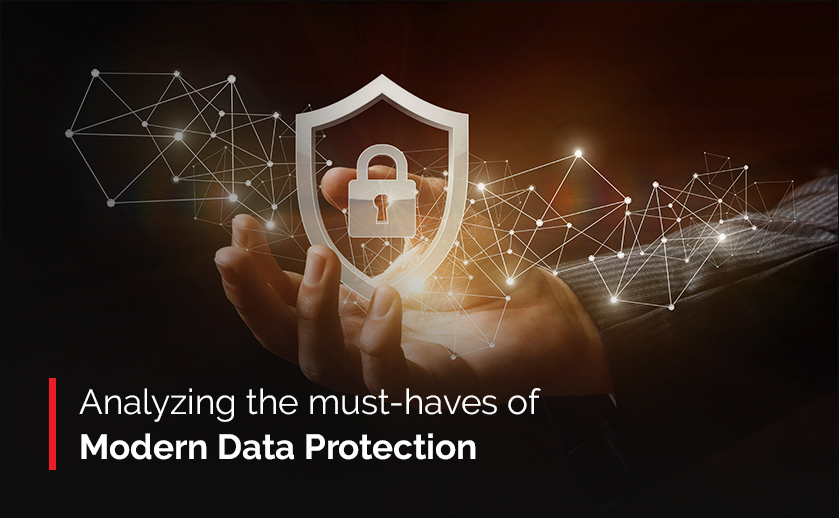 This blog talks about what is data protection and why is it so important. We will also tell you how IBM Spectrum Protect optimizes data protection and reduces your backup infrastructure costs.
As the amount of data created and stored by businesses is growing exponentially, the threats to its integrity are also growing in proportion. An organization not only stores critical business data, but also the data of their employees and consumers. Any loss or damage to this data can cost the organization severely in terms of expenses, sales, time, efforts, and most importantly, business reputation.
Data protection practices make sure that not only your data is safeguarded against all possible harm, but also ensures that it is available at all times and can be recovered in case of unprecedented events.
Many organizations, however, restrict their data protection practices to manual backup, with the disks or tapes used for backup are stored on site as well. However, the need of the hour needs you to go beyond these basic measures. Manual backup is not only time-consuming and hard, but the possibility of human error can miss out creating the copy of critical data.
Even if all the data is copied safely, there is always the threat of natural disasters. Fire, flood, earthquake – any natural calamity can destroy both primary and backup data. Thus, you need to have disaster recovery mechanisms in place. Preferably, your entire data center should have a replica stored in a remote location in case of such events. Backing up your data on cloud will serve as an extra copy of critical data.
More than natural disasters and data corruption through system or data center failure, the increasing threat of malware and ransomware is one of the top causes of concern among enterprise owners. A few years ago, backup data would have granted some degree of protection against ransomware; however, the sophisticated nature of the attack is now increasingly targeting an organization's backup capabilities. There is a dire need of a secure data protection solution that can thwart ransomware attacks.
How can you implement data protection for your organization?
While there are several strategies you can adopt for protecting your data, the best way to do so is to acquire a scalable data protection solution like the IBM Spectrum Protect. It provides a single, easy-to-use platform for simplifying backup administration in physical and virtual machines, and comes standard with ransomware detection protocol. Contact us for more information on how IBM Spectrum Protect optimizes data protection and reduces your backup infrastructure costs.